Every event needs tables and chairs, but that doesn't mean they have to be boring. Adding variety and creativity when selecting these event basics is one simple way to set the stage for your overall event design and really make your occasion stand out!
Professional delivery to
San Antonio TX
and surrounding areas. Please submit a quote or contact us to be sure we service your area.
Dependable, Clean Rental Tables
Shaw Family Entertainment provides Tables for rent in numerous styles for your events. Options you have include circle and rectangle tables. Need help deciding? Let us know, that's what we're here for.
Be sure to also ask about linens if those will be required.
Tables by Size and Shape
Round, Rectangular, Large, Medium, Small, Tall...
There are a number of things to consider when choosing what sort of table to utilize for your following party. The primary thought is whether to utilize circular or rectangular tables. Let's examine the subtle elements of you occasion to consider all of the focal points and drawbacks of your personalized needs.
Round tables- Are the foremost well known choice for conference centers, feast lobbies, wedding settings and catering occasion seating since they permit all of your visitors to see each other making a warm environment for conversation. The too permit for both basic and complex centerpiece plans. The essential negative of employing a circular table is in the event that space is of the up most concern as these tables take up more space than their rectangular counter parts. We offer round tables within the taking after sizes; ,60″.
Rectangular tables - Are the foremost space productive table you'll be able utilize at your occasion. Our rectangular dinner tables are 30″ wide. This sort of table does restrain centerpieces to not much more extensive than 5″. These tables are exceptionally prevalent for provincial weddings where a long push is made by joining numerous tables together. They are too frequently utilized at create appears, carport deals and occasions where you will put chairs behind a table for data or other deals purposes. We offer rectangular tables within the taking after sizes; 30″x72″ (6 ft.) and 30″x96" (8 ft).
Round Tables
Whether your around a round table at night with family or Knights of the Round Table we have the tables you need. And we'll get them to you when you need them.
Rectangular Tables
Whether feast or fair, these long tables will suit your needs. From the renaissance to the most contemporary setting these tables will have you covered!
Our beautiful table and chairs is ready for every event! Fiesta, graduation, birthday, wedding and corporate events we have the seating arrangements to make sure everyone has a seat. Type in " chairs and tables near me" or even "San Antonio tables and chairs" and we will be there ready to make your event memorable.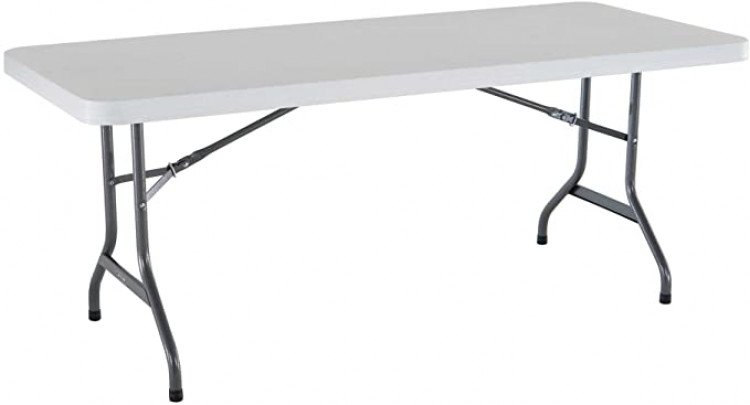 6' Rectangle Table
from $9.00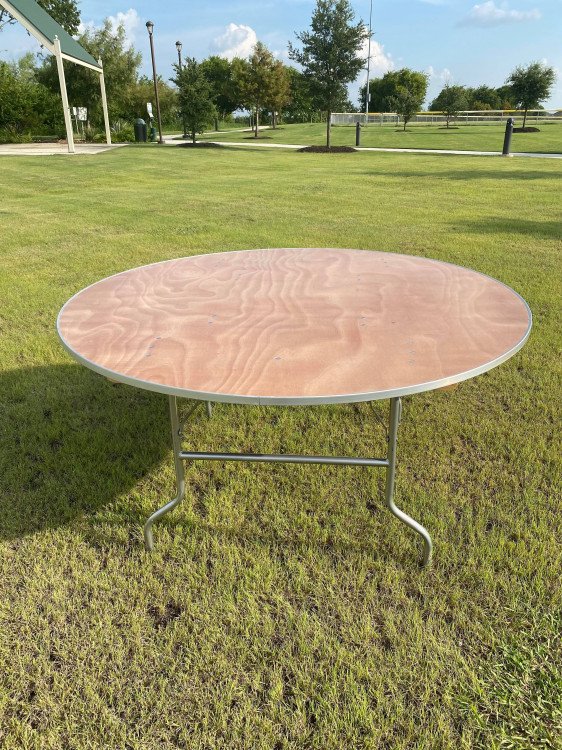 60″ Round Tables
from $11.00
8' Rectangle Table
from $11.00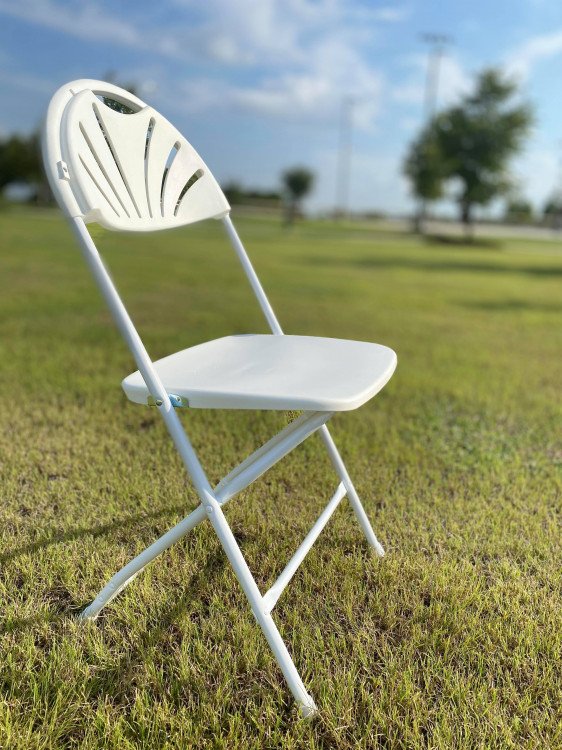 White Fan Back Chair
from $2.90